Best CLAT Coaching Institute in Dombivli, Thane ​
Why Join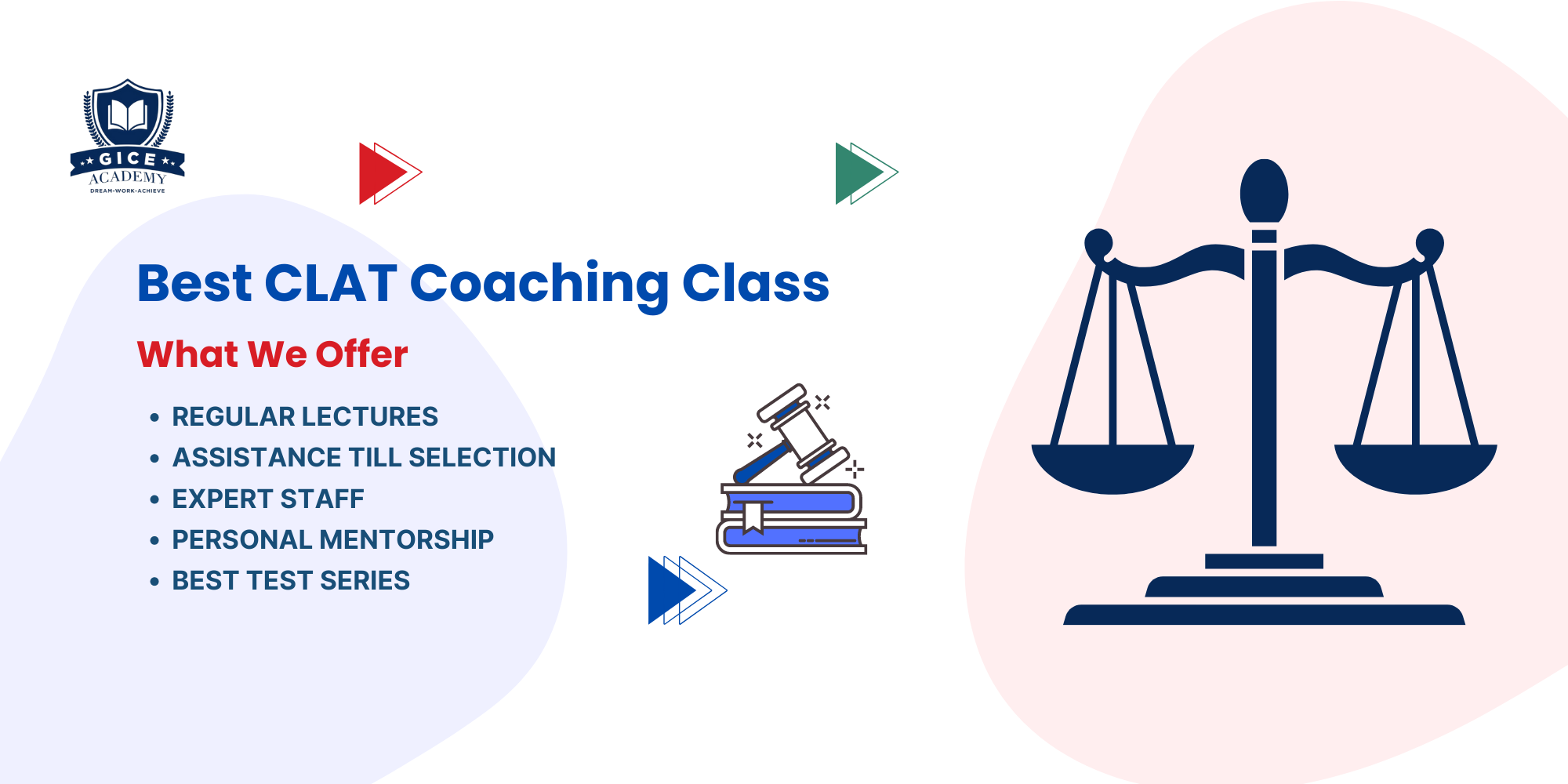 "Study not what the world is doing,
But what you can do for it".
CLAT (Common Law Admission Test) is a national-level entrance exam that is conducted for admission to 22 National Law University (NLU) and private Law Colleges in India. This exam is given by is conducted for students who want to apply for undergraduate and postgraduate law colleges in India. CLAT UG (Under Graduate) for LLB is given after the 12th Exam. It is considered one of the most difficult entrance examinations in India with the acceptance rate being as low as 1 percent.
Under-Graduate Courses
Senior Secondary School/Intermediate (10+2) or its equivalent certificate from a recognized
Board with 45% marks in aggregate (40% in case of SC and ST candidates). There is no age
restriction for the exam anyone at any age can appear for the exam.
Post-Graduate Courses
B/B. L. Degree or an equivalent degree from a recognized University with not less
than 50% marks in aggregate (45% in case of SC and ST candidates). The candidates
who have passed the qualifying degree examination through supplementary/
compartment and repeat attempts are also eligible for appearing in the test and taking
Admission provided that such candidates will have to produce the proof of having
passed the qualifying examination with fifty-five/fifty percent marks.

Exam Pattern
The Duration of Law examination is 2 Hours. The CLAT question paper consists of 150
multiple-choice questions.

CLAT Syllabus will be based on five sections:
1. English including Comprehension
2. Current affairs including General Knowledge
3. Legal Reasoning
4. Logical Reasoning
5. Quantitative Techniques (Mathematics)
Marking Scheme:
 1 mark will be awarded for each correct answer and 0.25 marks will be deducted for each incorrect answer.
Students can choose any specialization they aspire, such as Criminal, Civil, Corporate.
Getting into top NLUs brings students to the centre of the appeal of the law firms and corporate. This NLU tag helps in securing well-paid jobs in most reputed organizations.
These NLUs prepare students for the real-life world, be it practice in court or judiciary. It helps students with skills and training to succeed in every career path they prefer.
One can get registered in the Bar Council of India and can start their practice in court.
Can pursue LL. M. to become a professor in law universities.
Can proceed corporate law and Company Secretary course.
Can participate in civil judiciary exam
The Government of India provides heavy monetary benefits for Central Government lawyers.
The average corporate lawyer's salary in India is INR 6.9 Lakh per annum.
GICE Academy Help to our Students
Guidance Institute for Competitive Exam – The Best CLAT Academy in Dombivli provides coaching for students who want to pursue law as their career stream
GICE Academy  is the Best CLAT coaching class in Dombivli and Thane and is equipped to provide our students with the best guidance and counselling that will help our students for CLAT exam preparation.
GICE Academy has emerged as one of the Top CLAT coaching centre in Thane over a period of time with a high success rate.
Guidance Institute has well-equipped and experts trained in the various subjects that students need to prepare with well-researched study material, the closest possible mock test, and comprehensive online resources make GICE the top choice of students.
GICE professionals will help assist you in chalking out a study routine and help you analyze your weakness and help you target your problems and effectively solve them systematically. Finally, our training programs are so excellent that our students come with guaranteed success
Submit Your Query
Have a Query? Send it to us.