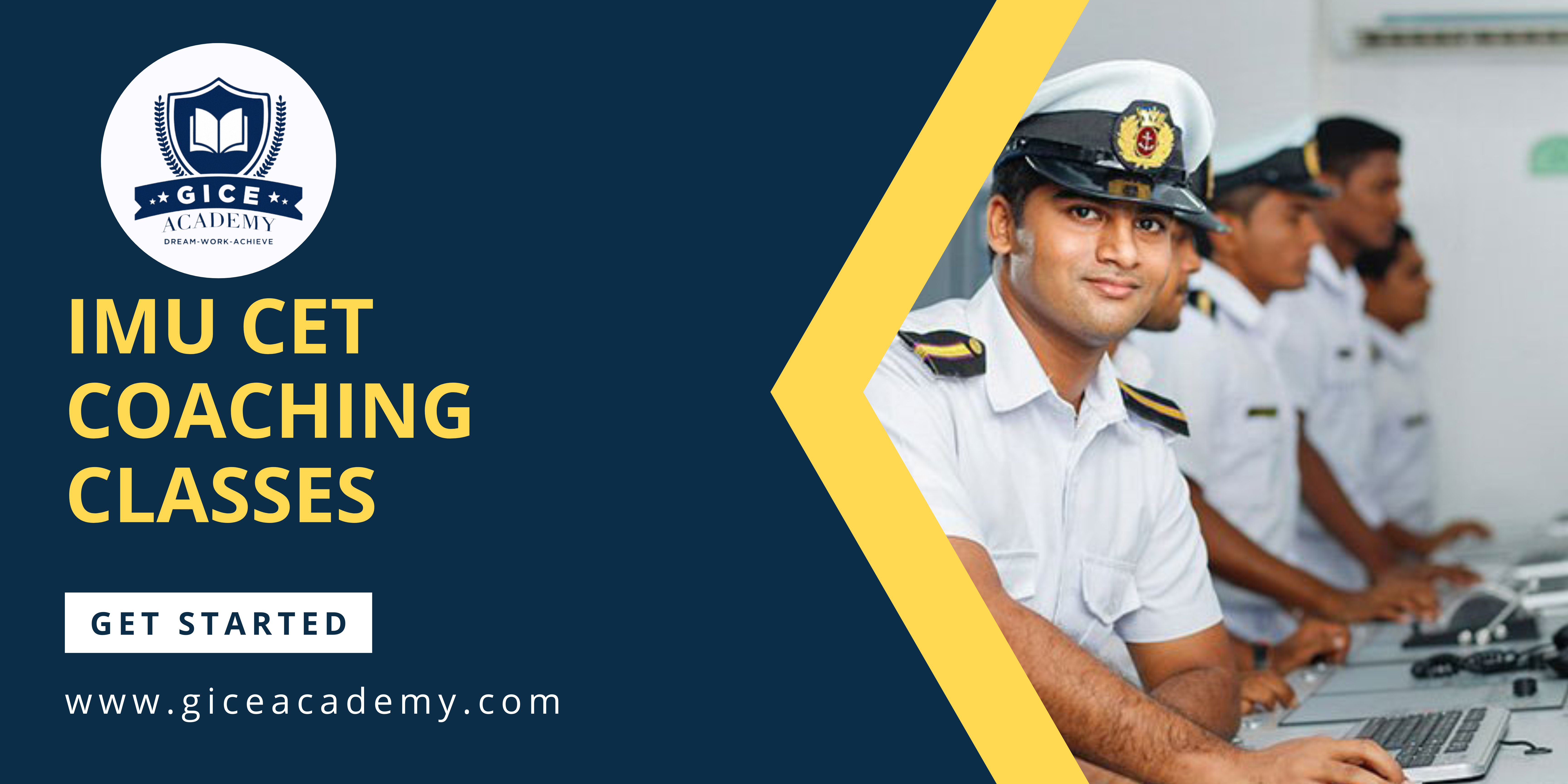 Best IMU-CET Coaching Classes in Dombivli, Thane​
Why Join
Imu cet is a common entrance test
This common entrance test is conducted by Indian Maritime University every year.
 it is a national level entrance test for further studies in pursuing degree in the fields of Navy
After giving IMU CET students can apply for B.tech ( Marine engineering) BTech in naval architecture and ocean engineering B.sc in ship building and repair 3 BBA logistics retailing and e-commerce
 English, General Aptitude, Mathematics, Physics, Chemistry these are the subjects on whose basis questions are asked in the IMU CET exam
The duration of the exam is 3hours and MCQ type of questions are asked. unlike few other competitive exams there are no negative markings for wrong answers this giving an advantage to students to guess the answers even if they are not 100 percent sure about it
Students from any part of the nation can give IMUCET.


 

Choose the best Best IMU-CET Coaching Classes in Dombivli, Thane to get prepared for the exam
Each year, the Indian Maritime University holds a national-level exam to choose and select young enthusiasts to join their maritime forces. This is the best choice for you if you've always wanted to be a sailor and enjoy working with cutting-edge machinery and luxurious marine vessels.
If you have a 10+2 degree and plan to take the proper career path, you can apply for the coming IMU CET exam.
We provide the best IMU-CET coaching in Dombivali and Thane, and we prepare all the candidates for the written test and the medical exam in addition to preparing them for the interview.
What are career options after qualifying for the IMU CET exam?
You will be qualified to apply to any of the numerous highly regarded marine courses once you have successfully passed the IMU CET exam. You need not be concerned about your employment possibilities because these courses are very job-oriented. Your interests should guide your choice of course. After a few years, students can also expect to get promoted to higher ranks. Your employment tasks won't be restricted to maintaining large machinery and ships; you can also be expected to manage the workers in addition to your other duties.
Benefits of applying for IMU CET exam
high salaries
good employment prospects
Promotions that are timely
Numerous benefits and much more
Why are we the best IMU - CET Coaching Academy?
GICE academy has helped many young candidates prepare for government exams and has been praised for our top notch coaching. We support our students in each and every way possible in addition to providing clear tutorials on a variety of subjects.
elaborate study session
Produced by seasoned professionals in the field
Timely completion of the curriculum
multiple assessment tests and practice interviews
Tips and advice for achieving high grades
regular test series, both online and offline
Many of our students passed the exam with top grades and are now proud members of the marine forces as a result of our best IMU CET coaching classes in  Dombivli, Thane.
Submit Your Query
Have a Query? Send it to us.
Why are we the best IMU - CET Coaching Academy?
There are no restrictions on how many times a candidate may take the IMU CET exam. A candidate who is older than 25 years old is not permitted to take the exam because of the maximum age limit of 25.
The 5 IMU campuses have a total of 966 seats. There are 100 seats for BBA, 300 seats for B.Sc, 366 seats for B.Tch, 80 seats for the Diploma in Nautical Science, 40 seats for Marine Science, and so on.
What is the syllabus for the IMU CET exam?
For Physics, Chemistry, and Mathematics, you can study the class 12th chapters. For English, work on your reading comprehension, phrasal verbs, parts of speech, advanced writing abilities, and general aptitude—numerical statistics, data interpretation, abstract reasoning, and company information. Additionally, keep up with all the current events.