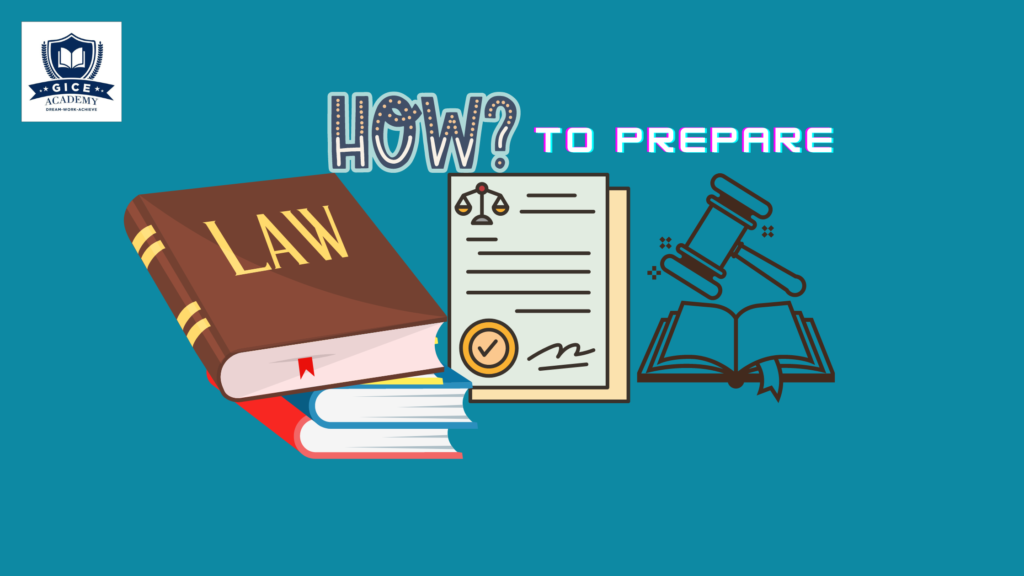 How to Prepare for CLAT 2023-Subject-Wise CLAT Preparation Tips
According to the CLAT exam syllabus, the Common Law Admission Test includes five subjects: English, Math, Legal Aptitude, Reasoning Ability, as well as GK/Current Affairs.
Here are Subject-Wise CLAT Preparation Tips 2023.
To excel in the upcoming exam, try paying attention to these suggestions and improving your level of preparation.
How Can I Prepare for the CLAT 2023 English Exam?
Similar to the adage "Rome wasn't built in a day," learning the English language takes time and requires a significant amount of reading to become proficient.
To prepare for the CLAT in English, read the editorials and opinion columns in the newspaper.
It is possible to enhance your English by reading newspapers articles and discussion columns.
Improve Your Grammar
You must learn the fundamentals of grammar, which you can do even with grammar textbooks for elementary school.
To get a good score on CLAT 2023, you must, however, improve your grammar and spelling errors.
Thorough Reading
To get better at language, read more. To improve your vocabulary, read books, periodicals, newspapers, and novels.
You must prepare thoroughly for CLAT English, particularly Comprehension, if you want to perform well on the English section.
Here are CLAT Preparation Tips 2023 for Math Section?
Since the questions are intended to test you on simple mathematics, or the fundamental arithmetic you learnt until class 10, mathematics might not be a significant concern for law aspirants.
Consequently, you can quickly earn points in this part. You will, however, need to practise on a regular basis.
To improve your preparation, use the CLAT 2023 Maths Preparation Tips listed below.
Regularly commit to memory squares and tables up to 20.
It is sufficient to read the NCERT Mathematics textbooks for classes 9 and 10.
Know the pertinent subjects and comprehend each idea completely.
So, unwind. Go back and review some of your schoolbooks.
How to Prepare for CLAT 2023 Legal Aptitude Section?
Legal aptitude continues to be the most crucial section of CLAT 2023. The questions in the legal aptitude section are designed to test your problem-solving ability in legal issues.
You can apply a time management strategy while solving legal aptitude questions based on legal matters, public policies, and moral philosophies.
CLAT Preparation Tips 2023 can help you prepare better for the CLAT Legal Aptitude exam.
The Legal Penal Code and the Indian Constitution are important books to consult for this.
Consult publications like "Legal Glossary Terms" and "Most Commonly Used Legal Terms."
By reading the news as well as watching the news, you can expand your vocabulary for the law.
It is also beneficial to read legal publications in order to gain a much more legal perspective on problems or a more legal view on important matters.
How to Prepare for CLAT 2023 Logical Reasoning?
Understand the fundamentals of the topics covered in the syllabus and make sure your notions are clear.
Concentrate more on ancestry, directions, numerical sequences, drawing inferences, etc.
Study and resolve verbal and nonverbal reasoning problems.
Try to answer as many questions from last year's exams as you can.
Try your best every day to tackle logic-based puzzles and games.
How to Prepare for CLAT 2023 Current affairs and General Knowledge?
Basic familiarity with history, geography, & science will be highly valued.
Do not pack occasions or dates. Instead, investigate why something occurred. Get an understanding of these issues.
Write down key dates, honours, and other information in your notes. This will be useful when you are studying.
Considerable newspapers and periodicals are your best bets for current affairs.
GICE Academy – Guiding bright minds
Guidance Institute for Competitive Exams – The Best CLAT Preparation Coaching Academy in Dombivli offers guidance to students interested in pursuing a profession in law.
Professionals at GICE Academy will help you set up a study schedule, examine your areas of weakness, and pinpoint your issues so you can efficiently and methodically overcome them.
Lastly, because of the high quality of our training programmes, we can ensure our students' success.
Over time, GICE Academy has established itself as one of the top CLAT coaching centre in Thane, with a high success rate.