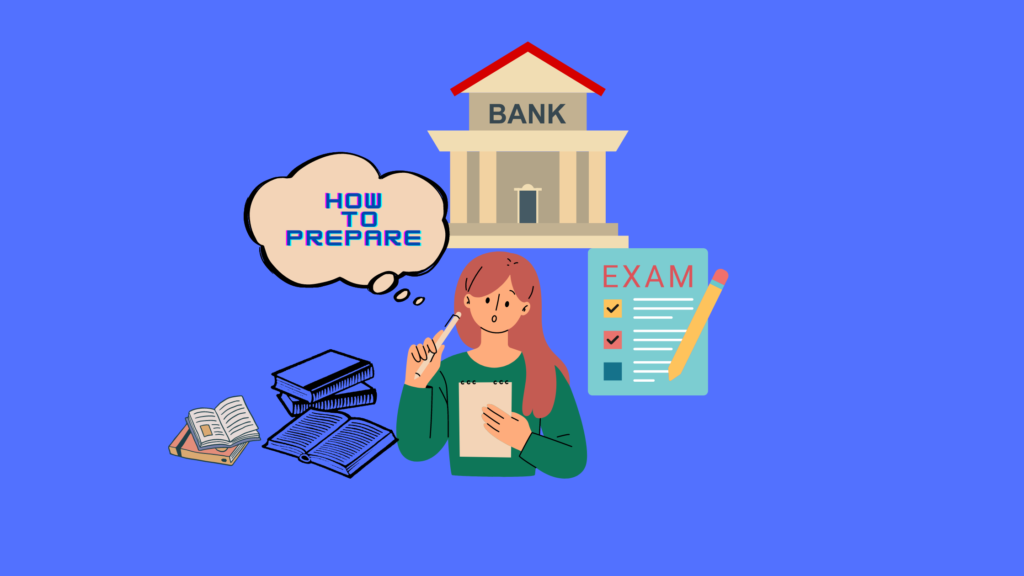 How to start preparing for bank exams?
Thousands of candidates apply each year to take the banking entrance exam. This test has a very high level of competition. Working in the financial sector is typically regarded as a prestigious career.
Out of lakhs of applicants, just a thousand are chosen for the final selection process. Not every applicant has the resources to take part in the top coaching programme.
Prior to completing the application form, you must begin your bank exam preparation.
The material and exam format are updated annually. Therefore, if you wish to pass the banking exam, you must put in the effort to keep yourself informed.
Having a clear understanding of the syllabus and examination format is the first step toward success.
Are you unsure about how to start preparing for bank exams? Not to worry! Here are some bank exam preparation strategies that will help you ace the exam:
Tips for Passing Your Banking Exam
. Complete knowledge of the syllabus & the exam format:
Learn the banking exam syllabus as well as the exam format thoroughly first. Bank exam preparation involves a number of variables, including the syllabus, the amount of time allotted for study, section cut – offs, and numerous others.
Candidates must familiarise themselves with the subjects covered in the syllabus in order to become ready for the bank exam. There may be questions from any specific section or subject matter in the syllabus on the bank exam paper.
. Make a study schedule:
Those who are doing bank exam preparation by themselves need and should make a study calendar for their own advantage. Candidates should split their time wisely between the papers they are strong in and those they are weak in.
To complete every task on the agenda, time management is crucial. Additionally, candidates should be aware of the amount of time they will require to answer each question.
. Utilise the study materials & online resources:
The internet is filled with thousands of educational resources. They should utilise the online study tools and books for competitive bank exams available to them.
In addition to preparing for the general awareness segment, applicants can strengthen their verbal abilities by reading the newspaper daily.
Candidates can obtain the study materials offered on the various websites devoted to bank exam preparation.
In addition to preparing for the general awareness segment, applicants can strengthen their verbal abilities by reading the newspaper daily.
. Examine past year's papers and mock exams:
You need to practise mock exams and question papers from prior years in order to perform well on any bank exam. Therefore, make an effort to raise your level of preparation by taking practice exams for the IBPS, SBI, and RBI.
The sample exams will provide candidates an idea of their stronger areas and increase their confidence in the bank exam preparation.
. Practice and revise as much as you can:
Make a thorough revision once you believe your preparation is completed. Maintain your focus and give each portion your best effort. Another thing to keep in mind is to practise as often as possible.
You will get more adept at responding to the questions if you practise more. You can allot a particular amount of time to answering the questions when taking a mock exam. You will be able to complete the most questions during the exam by effectively managing your time.
Follow these tips on how to start preparing for bank exams, stick to a schedule, and concentrate on your areas of weakness. Last but not least, take proper care of yourself, try avoiding being sick before the exam, eat a balanced diet, and try to not stress yourself out too much.
GICE Academy – Plan your career in the best way
By guiding them how to prepare for competitive exams, we strive to provide the best service to our students and uphold the reputation of being the best institute for banking exams in Thane. ow
72 of the students from our classes who appeared for the SBI PO and IBPS examinations have successfully topped the exams.
Our institution has a track record of helping students succeed in banking exams, making us the top institute for banking classes in Dombivli.